Hi friends! Hope you are having a great weekend so far. I've been working again this weekend and have also picked up some part-time work during the week — yay! My hours are somewhat sporadic… Pro: double workout sessions. Con: I'd like a full-time job… anyone hiring?
As for workouts, I'm going to incorporate some upper-body strength training this week. I am itching to get back on the pavement. My knee loves spinning. My mind loves running. I also want to try a couple of new recipes this week because they look particularly yummy (and easy!)
Meals
Veggie omelettes and toast – lunch
Lentil chilli idea

– dinner
Workouts
Sunday: Spinning
Monday: Yoga & spinning
Tuesday: Strength training & spinning
Wednesday: Spinning
Thursday: Rest day
Friday: Strength training & spinning
Saturday: Yoga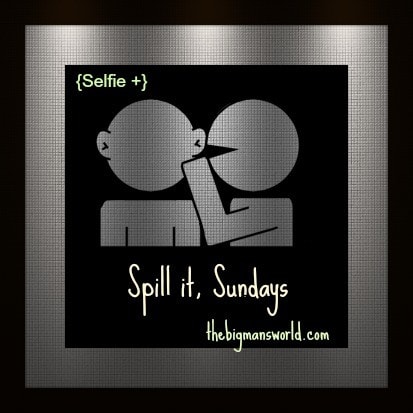 And for another round of Spill It Sunday with Arman. This week's theme is travel — a huge passion of mine. Name up to 5 of the most memorable places you travelled to and who you were with.
I have been so fortunate to have travelled to some incredible places. I love experiencing new cultures, running through different cities, trying to learn languages and eating delicious food.
I caught the travel bug in 2009 when I was 18 and travelled on my own for the first time with my amazing friend Ruby. We were in Israel together for about a month. We also took a day trip to Jordan to see Petra. We had an incredible time and survived being with each other 24/7 :)
My family shares my love for travel… or maybe I share theirs. In the summer of 2010, we went to Italy together. My mom is an incredible trip-planner so it was never a dull moment. From Rome, to Pisa, to Venice, to Florence, back to Rome… our feet were always tired and bellies always full; the perfect trip in my mind.
In the summer of 2012, the fam was at it again. We spent a few weeks in Spain and even hopped over to Morocco for the day. So many memories! I'd go back just for the fro yo. Seriously the best.
This past year my sister studied abroad just outside of London. Over my spring break, I travelled with my mom and Grandma there for a girls trip. I fell in love with London! From the subway system to the shopping to the history to the food to the people… everything about that city is amazing. While my sister was in classes one day, my mom, Grandma and I jumped on a train and spent the day in Paris. Another reason mom is awesome: she trekked up the Eiffel Tower with me in about twenty minutes… I was so proud of her!
I had so much fun writing this post. I am so thankful for all of these incredible opportunities. Where to next? We'll just have to wait and see :)
Well I'm off to spinning then work — hope you have a great Sunday!
Questions of the day… 
Where are the most memorable places you travelled to?